We've been busy decorating gourds… Do you know that every gourd has a soul? You just have to discover it! Here we have some simple gourds, all lined up. Waiting…
You add some magical ingredients, children and their imagination and this is what you get as a result. Click on individual pictures to see intricate details.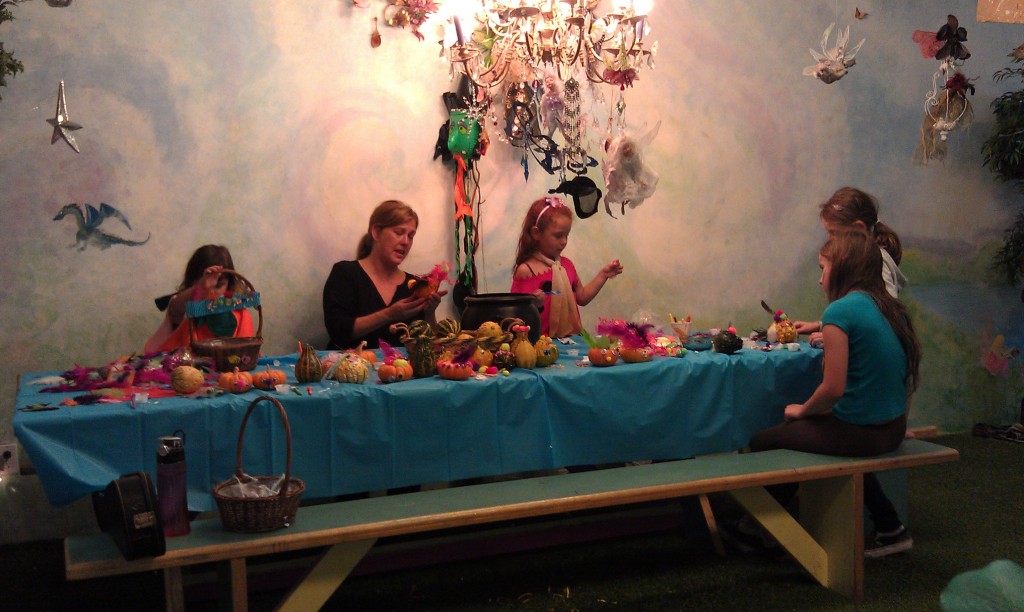 One evening we also had the Princess Witch join us to sing songs and tell witchy stories while some of us continued  with our gourd creations.